MUSIC CREATES ORDER OUT OF
CHAOS
Yehudi Menuhin
Mr. Conlon returns to Rotterdam, where he will be conducting the Rotterdam Philharmonic Orchestra once more!

More news will follow ..
This page is dedicated to
James Conlon,
one of the great conductors of this century, and the
Rotterdam Philharmonic Orchestra!
You can also find links to other sites about (classical) music and information about my favorite composers.
My love for classical music started during the eighties when I first visited the Rotterdam Philharmonic. At the time James Conlon was the musical director and first conductor. Together they achieved a higher level of performance and became, both orchestra and conductor, well known throughout the world. They gave concerts in all of Western Europe, the Soviet Union, the United States and Japan, bringing a divers repertoire ranging from orchestral symphonies to opera.
After a short interval, following the departure of James Conlon, the orchestra found a new musical director in the person of Valery Gergiev. Gergiev was already first conductor of the Kirov Opera and his star was rising fast. At the moment Gergiev is still attached to the Rotterdam Philharmonic.
The members of the Rotterdam Philharmonic are doing a lot to promote their orchestra and their music, many of them play in ensembles like The Rotterdam Philharmonic Brass or teach music.

Also a fan of classical music, James Conlon or the Rotterdam Philharmonic Orchestra? Let me know at oostende@kabelfoon.nl

Sign My Guestbook
View My Guestbook

Search the web with

INDEX OF THIS SITE:
| | |
| --- | --- |
| | READ ALL ABOUT JAMES CONLON |
| | HISTORY OF THE ROTTERDAM PHILHARMONIC ORCHESTRA |
| | THE ROTTERDAM PHILHARMONIC ORCHESTRA TODAY |
| | PROFILES OF ORCHESTRA MEMBERS |
| | NEWSPAPER |
| | ABOUT ME |
| | COOL LINKS |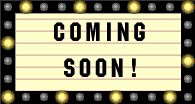 The Rotterdam Philharmonic and James Conlon (1983-1991)
On tour
Reviews

NOTE: This site is under construction. Please come back every now and then to see what is new!

Rotterdams pride and joy: The Doelen, one of the best concert halls in the world, home of the Rotterdam Philharmonic Orchestra!